Air Liquide Group is a major player in the oil & gas sector as well as health & environment with operations in over 80 countries. It is the world leader in gases for industry, health and environment. The Group offers innovative solutions based on continuously enhanced technologies for cold box manufacturing which is used in Air Separation Units / Cryogenic Air Separation Units (ASUs). In a major breakthrough, our subsidiary, ElectroMech FZE, Dubai bagged a major order worth approx. INR 200 million for 29 EOT Cranes from the French multinational, Air Liquide Group. The order was received against tough competition from several multinational companies.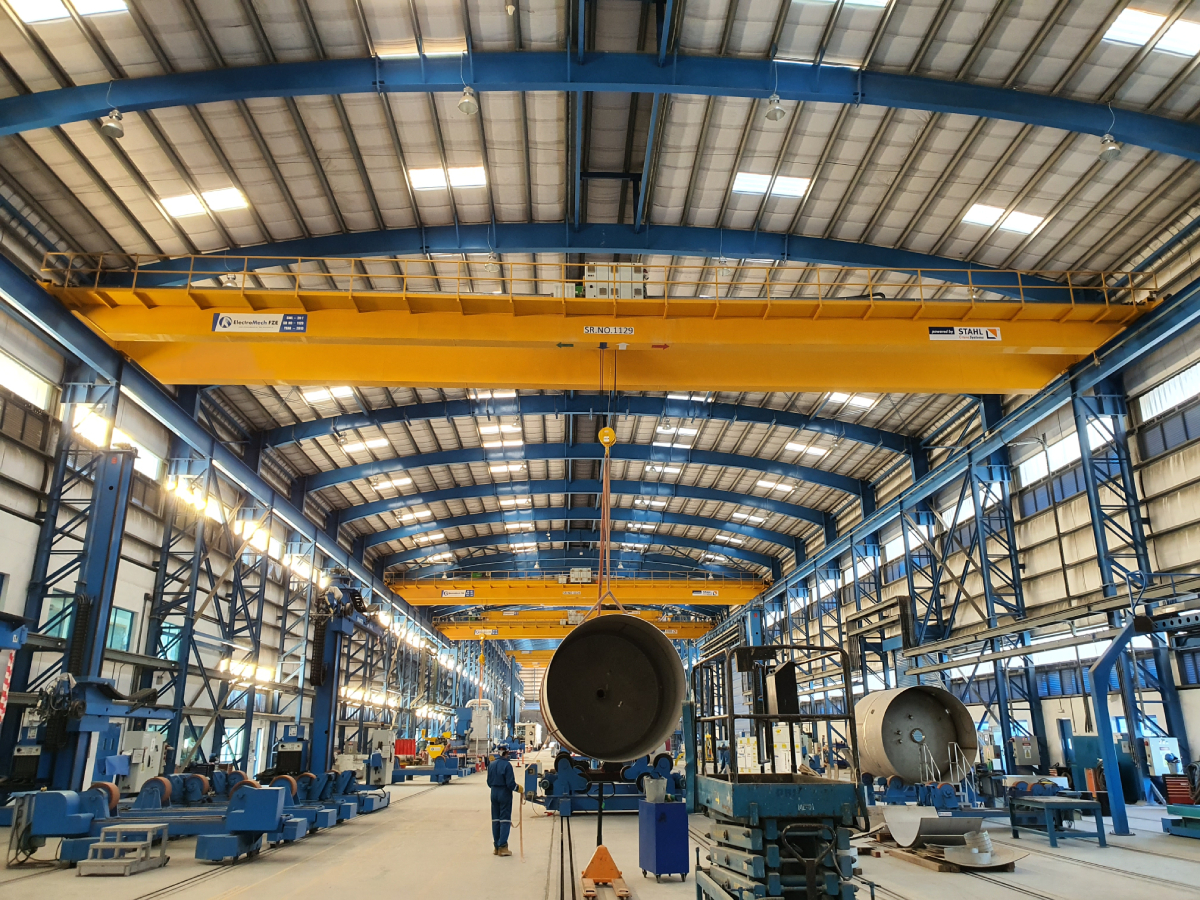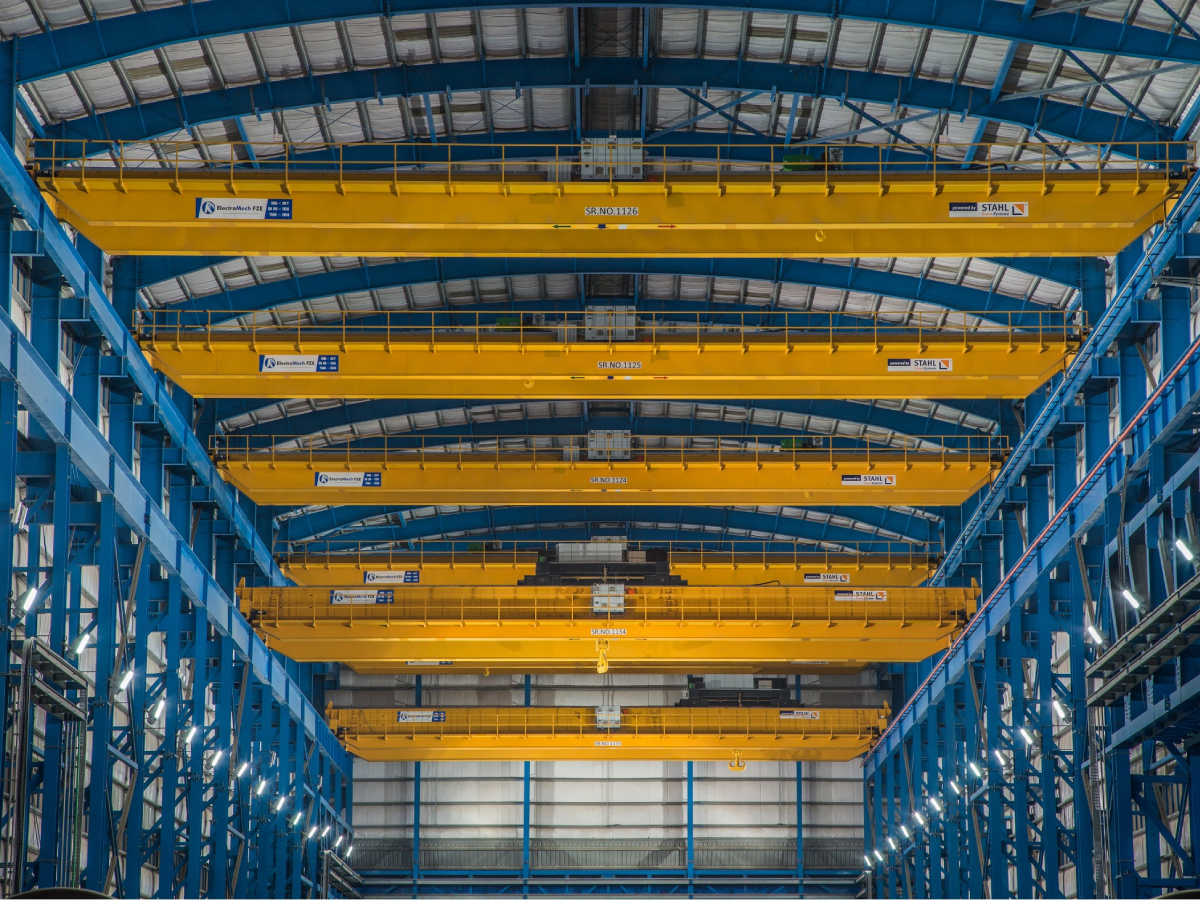 Our complete scope is for the manufacture, supply, erection, commissioning, testing and certification of 29 EOT Cranes. The cranes to be supplied are:
150MT DGEOT – 2 nos. Ø 20MT DGEOT – 11 nos.

10MT SGEOT – 14 nos. Ø 10MT DG Gantry Cranes – 2 nos.
These cranes will be installed in their plant in RAK Maritime City which is the latest and most advanced maritime free zone to open in the United Arab Emirates. The Air Liquide Group plant is spread over 36 acres and the facility will be used for the manufacturing of fabricated metal products, structures, tanks, reservoirs and containers or in short cryogenic vessels. This challenging project will be completed during FY 2013-14 successfully.